Our next meeting is our Summer Potluck and Container Contest. See all upcoming meetings on our calendar.
See your member email for info on RSVPing and signing up for a dish or beverage to bring to the potluck. We're using a new system this year that is first-to-signup, first-to-choose their category so it pays to sign up early!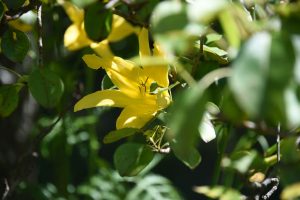 If you haven't seen Lucy's daylilies, you're in for a treat at the Potluck.
The container contest is part of the July meeting. Prizes include valuable gift certificates from local garden centers and the admiration of your fellow members! All at the meeting will participate in voting for what they like best, and entries with the most votes will be awarded prizes.
Categories are:
1- Anything Goes – This is our general entry category. Bring your most creative and visually appealing potted planter of perennials or annuals.
2 – Small – Here's a separate category for compact, short, miniature or small-sized containers. You define small, but make it interesting, creative and visually attractive!