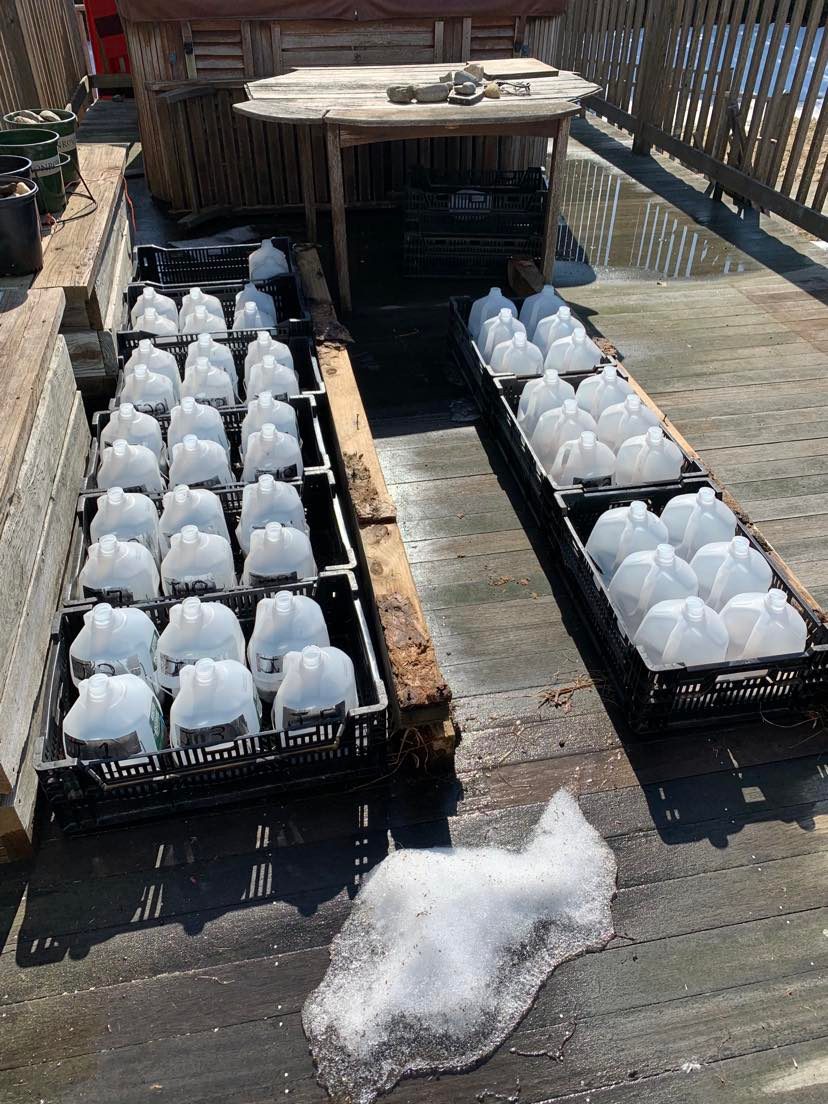 Note: this is a Sunday meeting due to availability of meeting rooms.
Join us for a Winter Sowing workshop to learn a great method for starting hundreds of seedlings in a tiny space.

Sow your seeds the easy way! No more electricity, less watering, no more taking up space in the house, and less worry. Let Mother Nature do the work for you!
Winter Sowing is a great alternative to growing seedlings inside your home, and is best for native seeds that benefit from a cold period (cold stratification). This method takes advantage of the natural temperatures and day length to naturally stimulate germination.
This program will be a hands-on workshop with a short presentation and instructions at the beginning.
What to bring:
1 gallon translucent milk or water jugs. Bring at least one or two with you. If you have extras, please bring some to share with others!
Permanent marking pen
Scissors capable of cutting plastic jugs
If you have specific seeds that you want to plant, feel free to bring them!
Seeds and soil will be provided by Gardeners Exchange.
At time of writing, this event is planned as an in-person meeting. Current Littleton Policy requires masks. Members will be notified by email if this event changes to a virtual meeting due to the pandemic.
Judith Taylor has been gardening in Massachusetts for over 25 years, and has hands-on experience with growing all sorts of perennials, fruits, and vegetables, and with landscape design. She is a graduate of the University of Massachusetts Green School, the owner of Seeds2Plate, and enjoys sharing her passion for gardening.
Judith lives on a 3-acre property in Littleton, where she has been growing and experimenting with perennials, shrubs, and vegetable gardens for the last 19 years. Her Seeds2Plate venture began two summers ago when she started selling organically grown herbs and tea blends that she grew and packaged. In the spring, she sells organically grown seedlings that include heirloom tomatoes, peppers, greens, herbs, and interesting plants that you don't typically find in the large nurseries.
Sales are online at https://seeds2plate.com with contactless pickup appointments in Littleton.