Description: Dividing, replanting, spraying, deadheading: at some point it begins to be too much. Making the effort to replace flowering non-native perennials with native flowering shrubs and groundcovers can, in the end, allow you to live in a better relationship with your outdoor space: sitting and relaxing in it, instead of being on your hands and knees. We will talk about some of these wonderful native plants, and why they perform as they do in enhancing our environment.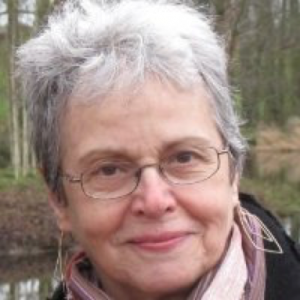 Bio: Karen Longeteig believes that native trees and shrubs form the most beautiful and appropriate setting for New England's constructed landscapes. She grew up in Idaho on a ranch, and then lived in Asia and Europe for 20 years. Appreciating these different landscapes, when she returned to the U.S. her interest led her to the design program at the Landscape Institute at Radcliffe. Her 14-year-old business is "Going Native Gardens."  
Longeteig is a member of Lexington's Town Tree Committee, a Town Meeting Member, and an advisor to Lexington High School on landscaping, invasive species, and tree selection. She also serves on the Board of COGdesign, which provides low-income urban non-profits with pro bono landscape design.